Multi - Air Touch 4 Wi - Fi Control System
Set your home to your idea of comfort.
Take your air conditioning to a whole new level of comfort and energy efficiency.
A fully integrated control for multiple ducted units, and up to 16 zones throughout your home.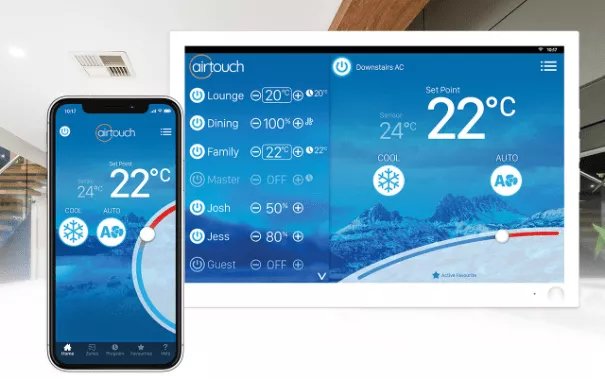 Cool the house down before you get home in summer, or warm it up before you wake up in winter.
16 Zones 4 Units 2 Consoles
Smartphone App. Google Assistant. Amazon Alexa. IFTTT. The choice is yours.
AirTouch 4 can control up to 4 ducted air conditioners and 16 zones across multiple storeys from 1 or 2 consoles in your home.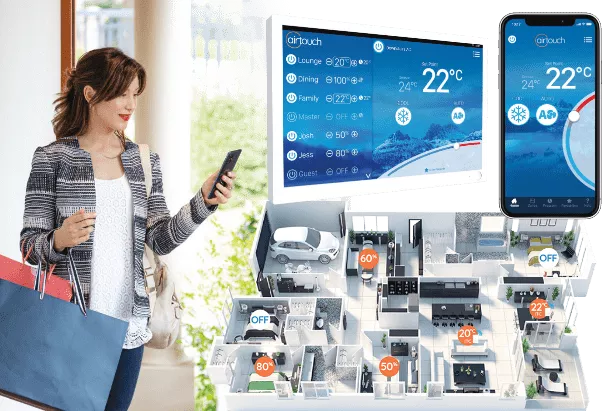 Intelligent & Without Wastage
Save money on the power bill without compromising your comfort.
Only run the AC where you need it with Smart Zoning. Plus, with runtime tracking, energy and airflow management technology, you can be sure of greater efficiency and energy savings from your family's air conditioner.
The newly developed AirTouch 4 App gives you the same level of control of your AC unit as the touchscreen console, allowing anyone with a smartphone or tablet to set their own personal comfort level in the room they are in.
Individual Temperature Control Technology
With optional Individual Temperature Control Technology (ITC), AirTouch monitors temperatures and smartly adjusts airflow as needed around your home.
When some rooms get too hot or cold, AirTouch will adjust their airflow to maintain temperature, without wasting energy on rooms already comfortable.
With ITC, you get an additional wireless On/Off switch for each zone in your home.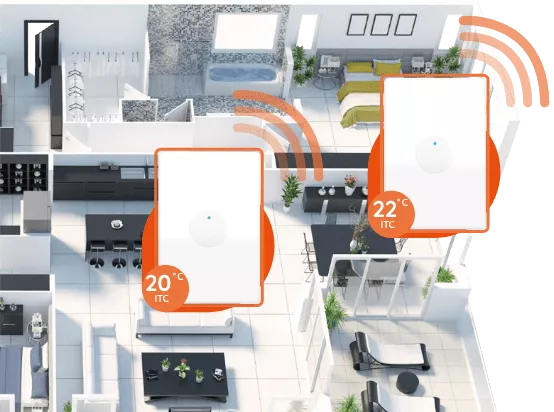 With easy to use interfaces your personal comfort at home is ensured with one touch from you, either from a stylish touch screen, a clever smartphone app or a range of smart assistants.
Invest in smart air conditioning today!